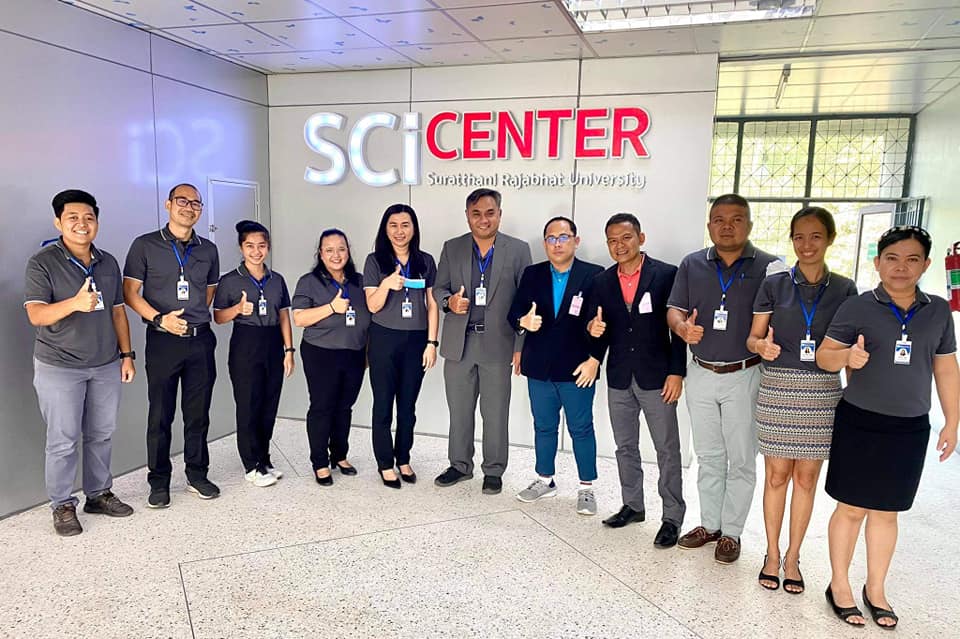 ISO 9001: 2015 quality management system is certified by the ISO 9001: 2015 standard.
On February 17, 2021 Science Center Faculty of Science and Technology Suratthani Rajabhat University Accredited for quality management system in accordance with ISO 9001: 2015, which has been assessed in the scope of service for testing water samples. And scientific instruments In this regard, Assoc. Prof. Dr. Thitipong Kruohong, Dean of the Faculty of Science and Technology, and Asst. Science center Has announced the quality policy And operating guidelines according to the quality system ISO 9001: 2015 of the Science Center To the auditor As well as personnel, the Science Center has presented working methods in various departments such as management systems. Sample testing procedure Chemical and Hazardous Waste Management in the Laboratory Maintenance of scientific instruments, etc.
The science center Provide sample testing service And scientific instruments Interested in more information at http://ssct.sru.ac.th or call 077-913332
Image source / News of the Science Center of Thailand.